Explore Calgary from a New Perspective on a Pedal Powered Tour
Party Bike Tours starting at $399 
Jump on our party bikes for a unique way of experiencing the city's iconic neighborhoods, craft brewery districts, and entertainment districts in a safe, human-powered adventure so you can celebrate a special event, connect as a group of friends or have the best team building experience ever.
What is a party bike tour?
Hop on a party bike and join Calgary's craziest bar crawl! Enjoy Ice cold beverages under the sun while partying, laughing and pedaling!
We've chosen the best routes Calgary has to offer, for the right mix of pedaling and tasting the city's finest craft beer or cocktails. You'll use the power of the pedal to make your way around Inglewood and the Barley belt. Let us guide your 15 person team of adventurers on a 2-hour tour to have fun with friends, meet new people and grab a drink in Calgary.
Our party bikes ensure you can party like it's 1999 in both rain or shine! Throw on a Urban Pedal Tours provided colorful poncho for some iconic summer fun and get some pictures in the rain! The summer is only so long, don't let the rain stop you; book a tour now! 
Book A Tour
Just select the route and type of tour you're after and click the big green 'BOOK NOW' button.
Sign The Online Waiver
You'll get a confirmation email with your tour details and waiver. Everyone in your group must sign the waiver to participate.
Come and Have Fun
Gather up your pals and meet at the designated time and location and that's it!
MAKE A FRIEND'S DAY, BUY A GIFT CARD!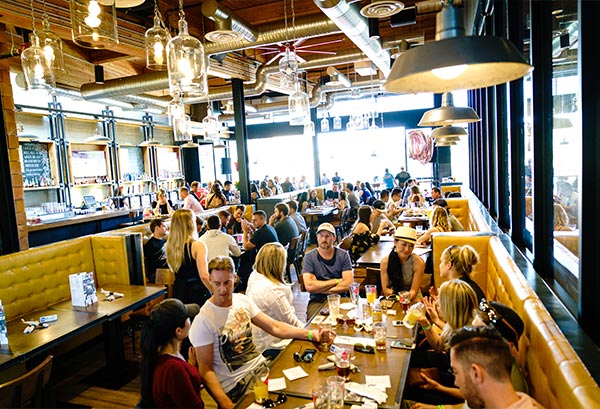 Our party bikes fit 15 people! If you have a small group don't worry you can book a public tour and make new friends!
*All food/drink is not included in the cost of the tour. If the tour does not have 6 people it will be cancelled.
Private Tours
Sun - Thur: $399/Tour Fri & Sat: $499/Tour
Gotta bigger group? Then rent the whole bike (or 2 bikes). Bachelorette parties, Stags, Birthdays or any special event can be celebrated with a custom tour. Min group size is 8, but the more the merrier!
*All food/drink is not included in the cost of the tour.
Corporate Events
Contact for Custom Pricing
Leave the boring staff party behind. Bring your team together for a fun activity that gets everyone pedaling together, working up a bit of sweat and bonding over a few beers or bites.
*All food/drink is not included in the cost of the tour.
"We had a fantastic time taking the Manchester Brewery Tour! Thank you Logan, AKA Brogan, for your awesome navigating and guiding expertise. There are some amazing breweries in this area and this is a really fun way to experience them."
"Great customer service and a wonderful outing for our staff would book again!"
"Our family signed on for a Beltline tour (Reserved all 15 seats) to celebrate a couple of birthdays and we loved it. It is one of the most enjoyable nights we have had together in a long time!"